Okay, so next week it's your Commission Pitch - your opportunity to a) impress the client, and b) absorb any last minute feedback prior to committing to your busy production and post-production schedules. It's an important day, and you need to be ready.
On both days (Tuesday 8th & Wednesday 9th) there will be a panel of interested parties in attendance, who, with the exception of Dr Peter Klappa, will not have prior knowledge of the project or the subject area in question. If you want the panel members to support and endorse your production idea, you need to ensure that your pitch presentation communicates your intentions very clearly - and persuasively.
Important! The Pitch is not an OGR or a final crit presentation. The Pitch isn't about what might have been or what nearly happened or all the great and wonderful things you considered before choosing your final direction. The Panel doesn't care. You're pitching your definitive idea and only that. No waffle, no detours, no prevarication and no apologies.
What follows is a 'must-have' contents list and 'order of ceremony' for your respective Pitch presentations. As per crits, you should organise a Pitch-specific post on your blog comprising your pitch presentation as a Scribd document and all associated embedded video content. Your Pitch presentation should follow this format:
Page 1: Your name, unit title, animation title and date.
Page 2: Your chosen subject and structure (i.e. how much of your chosen scenario you're dealing with) as expressed as '3 Acts'. Present this simply - logline-style.
Page 3:Your chosen audience/market research.
Page 4: A single definitive influence map.
Page 5 onwards: 16:9 Concept Art gallery. These are
not
development concept paintings, or just things you tried out. Your concept art must relate exclusively to your proposed animation. Please don't just show 'stuff' or developmental design sheets or thumbnails. The Panel wants to see what your animation is going to look like, not how you got there or what you thought it might look like back in week 1.
The last section of your Scribd presentation should showcase your storyboards, which, in common with the concept art, should be 'client-facing' - in other words, they should be presented professionally and communicate effectively. Obviously, you will follow your storyboards with an animatic, so you don't need to talk through every panel at this stage or talk the Panel to death, but rather use this element of the presentation to further inspire confidence in your three act structure and storytelling etc.
Next, you will show your animatic. Your animatic should accomplish the job that neither your concept art or storyboards can do - i.e. use sound, music, effects, editing, timing, pace to simulate to the best of your ability what sort of experience your finished animation is going to be for audiences. You should consider carefully elements like choice of typeface for titles and inserts, fades-in, fades-out, introduction and placement of text elements, voice-over, music, the sound mix. Put simply, your animatic should be the most complete experience of your animation concept available to the client at this stage of production. It should seek to inspire, entertain and clarify. In short, it should speak for itself.
Finally, you should show any cg pre-viz that can further 'explain' or communicate your intentions to the Panel. You might have a complete pre-viz of your animation or just particular key sections, but again, you're looking to your pre-viz component to give more information away about the world you're making and the way audiences are likely to experience it. Please do not think about these tasks as being 'about assessment' or about appeasing me. The purpose of your concept art, animatic, pre-viz etc. is to promote your creative authority to busy people. It's all about you now.
Although this should be obvious to all of you now, please consider the actual design/layout of your Pitch presentations carefully. You're designers, so design it! Spelling mistakes and typos are unacceptable - don't embarrass yourselves. I suggest you keep text elements to a minimum and proof-read what you do include.
Finally - I want you to rehearse and prepare your presentations. Take some time to talk it through out loud. You need to engage with your audience - get their attention, and keep it. Please do not busk! If you know that you waffle - then give yourself some notes and stick to them. Oh - 'dress to impress' - a little bit of role-play in this regard will boost your confidences!
As I've suggested before, if you're not ready, if you haven't done the work, I don't want you pitching. Honestly, there's no point. The Pitch is about 'being ready' and we shouldn't waste the client or panel's time feeding back on absence or on 'second hand cars'.
The Pitch
isn't
assessed, and if you're not ready to pitch to the client next week - for whatever reason - you will still get feedback on your proposal via your blog if you prepare an OGR-style document summarising your concept.
So I can ensure a smooth-running event on both days, I want to know before each pitch day who I can expect in attendance.
Below, I've included two images - a green bulb and a red bulb. If you're ready to pitch, I want to see the green light appear on your blog on the evening before your respective pitch day. If you're not going to attend the pitch event, I want to see the red light on your blog. If neither bulb appears on your blog, I'm going to assume you're not attending.
In common with your final crit days, we start at 10am, so please be in attendance by 9.30am.
Group A - Tuesday 8th @ 10am Lecture Theatre 1
Group B - Wednesday 9th @ 10am Lecture Theatre 1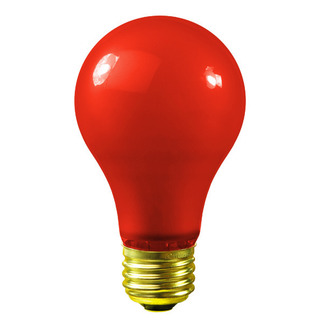 Please can you ensure that all CGAA first year students are directed to this post and have a read.
Good luck, you lot! There's already lots of really nice stuff coming through on the blogs and I know Dr Klappa is already pretty excited about seeing the fruits of your labours next week. Me too! Work hard and 'be amazing'!